Get over your fear of apraxia with Darlene Williamson
Watch our interview with her below.
Presented by Darlene Williamson, M.A., CCC-SLP, Founder and Executive Director of the Stroke Comeback Center, President of the National Aphasia Association.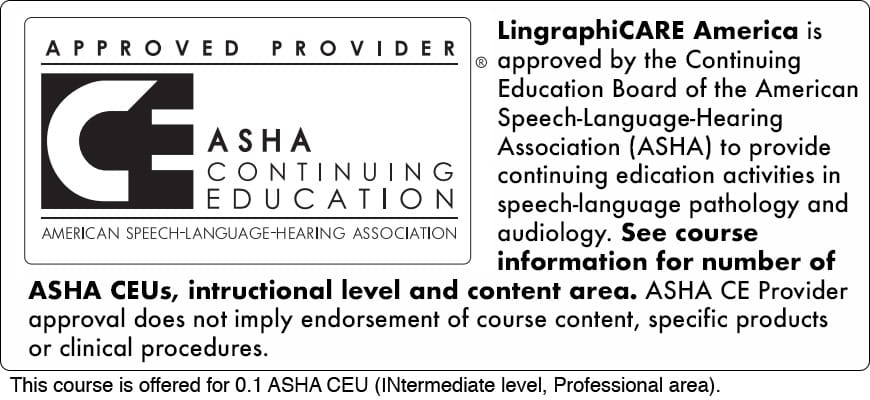 Instructional Level: Intermediate
Duration: 60 minutes, 0.1 ASHA CEU
Free CE course
In this course, Darlene Williamson discusses a variety of approaches for probing and treating acquired apraxia of speech, including the use of Video Assisted Speech Technology (VAST™).
This course is ideal for SLPs who:
Are interested in learning more about evaluating and treating apraxia
Want to learn more about differentiating and diagnosing aphasia and apraxia of speech
Want to learn about implementing treatment options for apraxia
"If I had one overarching goal for people who listen to the webinar, it would be that they get over their fear of apraxia."
– Darlene Williamson, M.A., CCC-SLP