Clinical Resources for SLPs Treating Aphasia
Clinical Support
Whether you are looking for clinical support during a device trial or need therapy recommendations for a client struggling from a speech or language disorder, our team is here to support you. Complete the form to the right to contact our clinical team.
Learn About AAC and Speech-Generating Devices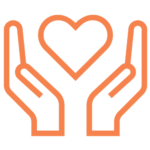 Lingraphica Can Help
We offer free one-on-one consultations to SLPs, caregivers, and people with aphasia who want to improve communication, but aren't sure where to start. Call us now at 888-965-6005 or schedule a call.