Learn How Lingraphica Can Help
Lingraphica offers a variety of resources, apps, and devices that can help people with aphasia and their loved ones.
We offer free one-on-one consultations for caregivers who want to improve communication with their loved ones and help to aid their recovery but aren't entirely sure where to start.
If you'd like to learn more or see a device in action, request a 15-minute call with one of our speech therapists.
Schedule a Call
"After seeing him use the TouchTalk in various ways now, I see where it is helping him regain speech. He'll pull words out of his hat that he hasn't said in years. I feel like we aren't playing charades anymore."
– Julie Barron, wife of TouchTalk User, Bob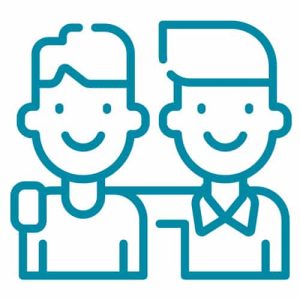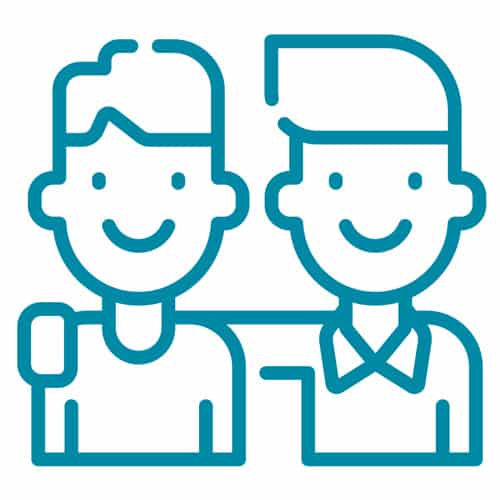 "It keeps him involved with the activities of daily living, and he's getting better with the device each day. He diligently strives to improve his communication skills and takes a lot of initiative with the TouchTalk after seeing how well it works for him. I cannot say how pleasantly surprised we are at how the Lingraphica TouchTalk actually expanded his ability to communicate with friends and family with such a great degree of satisfaction."
– Diana Brunetti, wife of TouchTalk User, Jack
"The staff of Lingraphica are the most supportive I've ever encountered. They are GENUINELY a patient centered company and truly care about the people we treat. They make the approval process easy to navigate and understand. Thank you!"
– Speech-Language Pathologist Who Trialed a Device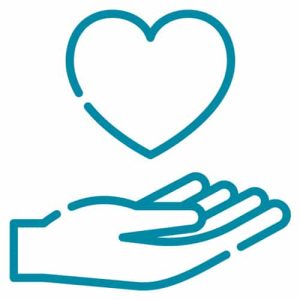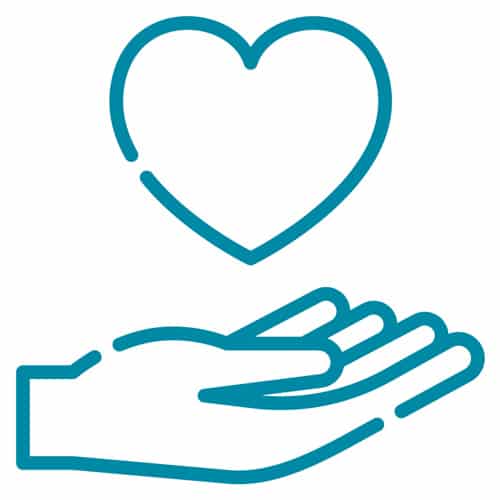 Success Stories from Lingraphica Device Owners
Lingraphica has helped adults with aphasia improve their communication and quality of life for over thirty years. Here are first-hand accounts from people with aphasia on why they chose Lingraphica AAC devices.
Resources and Apps from Lingraphica
Lingraphica has an extensive online library of articles and other resources to help anyone no matter where they are on their aphasia journey. We also offer a series of free apps that can aid in speech and language recovery.
Our staff of communication specialists are ready to assist you in finding a solution best for your situation.
Connect with us today!
TalkPath Therapy is a cutting-edge, task-based, online therapy solution to provide stroke survivors with a means for continual learning and improvement with speech, language, and cognitive skills. It is a comprehensive tool designed for daily practice, giving those with aphasia the confidence to connect with others in social settings.
"The home care speech therapist told me about this. My husband had a stroke in May. He looks forward to using this program and the instant reinforcement is excellent. His memory and speech are improving faster than anticipated."
– Wife of TalkPath Therapy User
Aphasia Resource Library
Lingraphica has cultivated the most comprehensive source of aphasia information on the web. We included articles that will provide information about every stage of the aphasia journey; from finding out about aphasia for the first time to strategies for managing aphasia years after diagnosis.
Most Popular Resource Articles
Our team of Communication Specialists are ready to answer any questions you have about aphasia recovery.
What People Are Saying About Our World-Class Customer Service
"The customer service person who helped me was courteous, professional and Knowledgeable. That's the triple crown of customer service."
"I was very impressed with the knowledge of the individual I spoke with and the ease to the entire process."
"Quick and professional response, eager to help the patient with any and all obstacles!"
"The customer service was efficient and the response was relevant to my inquiry. I also received additional information that I didn't know to ask for but was related to my inquiry."