Case Managers and Social Workers
Having a stroke or another medical condition is a stressful experience for everyone involved. It can feel like a full time job to coordinate doctors, therapists and what will be needed to go home. Fortunately, there is a member of your healthcare team who can provide resources and keep the treatment plan organized. This is the role of the case manager and/or medical social worker.
A case manager is like a coordinator for someone with health concerns. They cannot provide medical treatment, but they can keep track of the patient's medical needs and who should be providing services. They work to ensure that the treatment plan is being met. They can help link you with medical services and other related needs. Case managers often work for a hospital or clinic, though they can also be employed by the insurance company.
A medical social worker provides social services to someone who is receiving medical treatment. This can include planning for discharge from the hospital, arranging for in-home help, and counseling. A social worker can help connect you with resources you need in order to move forward. Medical social workers have degrees in social work and complete internships in medical settings.Case managers and social workers can provide services like:
Communicating with doctors and therapists about the treatment plan
Finding transportation
Connecting you to support groups
Advocating for the patient's needs
Coordinating with insurance
Getting necessary medical and adaptive equipment for the home
Even if you have a large, supportive family, case managers and social workers are still important. They can keep various needs organized, and are often aware of potential challenges that your family might not have thought of yet. If you have less support from your family, case managers and social workers are even more important. They are like a safety net to ensure that all patients are connected with the resources they need. If you have any concerns about how you will meet your needs once you leave the hospital, talk to your social worker.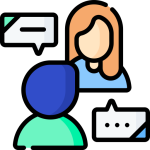 Speech-Language Pathologists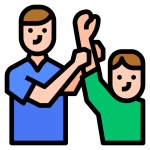 Occupational and Physical Therapists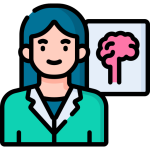 Neurologists and Cardiologists
Case Managers and Social Workers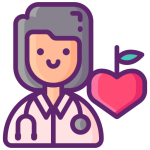 Dietitians and Nutritionists