Most people think of nurses as people who take your temperature or bring medicine when it needs to be taken. However, a nurse practitioner actually has a lot in common with a doctor. They have a lot of training and knowledge, and are able to write prescriptions. They are also often able to spend more time with you than doctors. In fact, you might find you work more closely with a nurse practitioner than with your doctor!
Nurse practitioners are nurses who have additional advanced training. There are general nurse practitioners, similar to a family doctor or general practitioner. Nurse practitioners can also specialize in a certain area, like adult health or women's health. Nurse practitioners are trained to promote overall health, disease prevention and lifestyle choices.
Although nurse practitioners are not physicians, they are able to perform many of the same roles. In many states, nurse practitioners are able to serve as a patient's primary caregiver. They can provide referrals and prescribe medication as needed. However, some states limit what a nurse practitioner can do.
Why see a nurse practitioner instead of a doctor? Nurse practitioners fill the gap when doctors are in high demand. This is especially true in rural areas where there is a shortage of doctors. They can help reduce the cost of healthcare, and are often more available than doctors. If you need a last-minute appointment, your doctor might ask if you will see a nurse practitioner instead.
Research shows that nurse practitioners are highly trained and qualified. If your healthcare team includes a nurse practitioner, you can feel confident you will receive high quality care from them. Just like a doctor, they will also refer you to someone else if they do not have the expertise to meet your needs.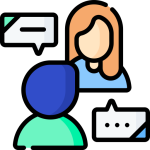 Speech-Language Pathologists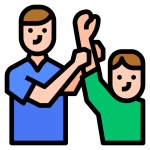 Occupational and Physical Therapists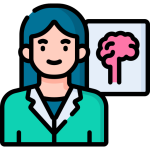 Neurologists and Cardiologists
Case Managers and Social Workers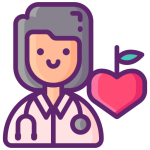 Dietitians and Nutritionists