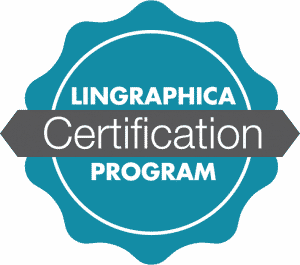 The Lingraphica Certification Program (LCP) trains SLPs to use Lingraphica technologies and enables them to work collaboratively with us to optimize outcomes for people with aphasia and other communication disorders.
Adapting to and keeping up with the latest technology can be a challenge. That's why we created this program — so you can remain focused on your clients, while we make understanding the technology easy! You'll become more than proficient with our technologies. Become a specialist, all while earning up to 3.6 ASHA CEUs! There is no cost to enroll in the LCP. 
The program encompasses training on our communication devices, our TalkPath™ Therapy platform, and our TalkPath™ News app, and our QuickAssess Device Evaluation tool. Move at your own pace with self-study courses to round out this program. You'll learn through a combination of recorded webinars and hands-on self-study courses, and your participation in webinars, device trials, and other members-only activities will maintain your certification after completion of the program. 
If you would like to learn more about this program, complete the form below to enroll.